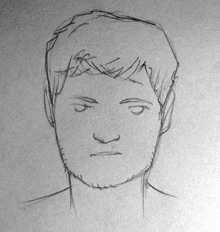 The Hype Machine is the name of the event coordination and marketing team in Rocktown in the 2000s.  The members include Tape 500 and Cloud 8.  For years, they worked along side the Rocktown Rollers, acting as announcers and deejays at all of their home bouts.  They also often produced the half-time show.  
The Hype Machine acted in this capacity for the notorious bout between the Ghostninjas and Rocktown on January 3rd, 2008.  They were responsible for scheduling the controversial half-time show between Remi Caution and Old Mike Lewis which many viewed as too violent and angered a confrontation for a family event.  
During the second half of the bout, the electricity suddenly went out.  The response from the Hype Machine was rapid.  They connected strobe lights and a backup sound system (louder than Funky's standing apparatus) to a backup generator with a quickness that was nothing short of miraculous.  Thanks to Tape and Cloud's quick action, the bout continued as a series of "dark jams."  
The crowd had been worked into a frenzy by the exciting first half of the bout and the high-octane half-time wrestling match.  The dark jams, with their strobe light derby action and high-decibel onslaught of "old school derby tunes" were no doubt partially responsible for the crowd riot which occurred and the subsequent destruction of Funky's Skate Arena.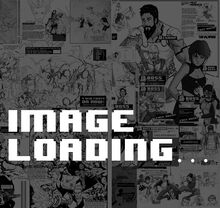 This event marked the climax of The Hype Machine's time in Rocktown.  In later years, when the Kiii gave Remi Caution state sponsorship for the Scottsdale Extreme League, Remi remembered the ferocity and spectacle of the Ghostninjas V. Rocktown bout.  After some time, he was able to locate and recruit Tape 500 and Cloud 8 to continue their announcer/deejay roles for fights in the Scottsdale Arena.
After the great tsunami following the 2022 arctic event, Tape 500 disappeared and Cloud 8 (now using the name "The Voice of God") continued the operation solo.
Controversy surrounding January 3rd, 2008
Edit
The Hype Machine's known affiliation with the RVK (wanted for causing local power outages) and their "miraculous" and timely reaction to the blackout led many to cast suspicion on its "accidental" nature.  
Many including Rocktown manager Troch believe that the strobe lit dark jams, combined with the "old school derby tunes" (in reality 90% bootleg Nirvana demos) were much more than "partially responsible" for the riot that day and the destruction of Funky's.